Pihlaja (rowantree) is a female choir from Helsinki, Finland. The choir was founded in 2003. It is conducted by director cantus Marjasisko Varha, the cantor of Viikki church, which is part of the biggest Lutheran parish in Helsinki.
Some of the singers in the Pihlaja Choir started singing years ago in children's and youth choir Pihlajanmarjat. There are 24 singers in the Pihlaja Choir at the moment.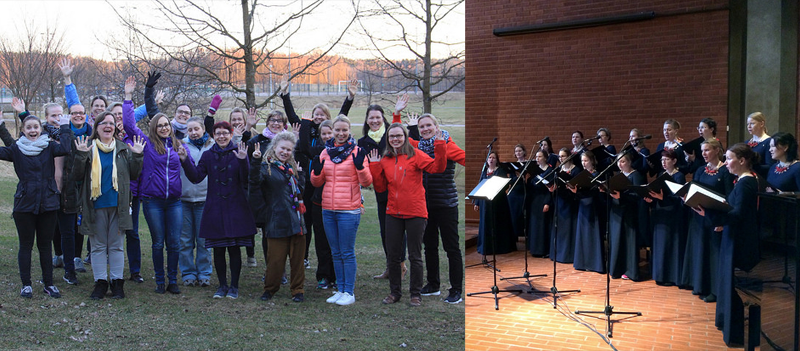 Pihlaja Choir sings regularly at church services, congregational events and concerts. The choir's repertoire consists of joyful and rhythmic sacred music as well as traditional music and folk songs. The choir has also a large repertoire of songs in English. Many of the choir singers also appear as soloists or as accompanists. The choir has recorded two albums - Näin unta kesästä kerran (2004 - trad. Finnish music) and Enkelten laulua kaipaan (2007 - Christmas songs).
Pihlaja Choir has attended the international Tampere Vocal Music Festival four times (2003, 2005, 2007 and 2013), and has traveled and performed in various different countries. For example, in July 2011 Pihlaja Choir took part in an international choral festival in Italy, and in spring 2016 Pihlaja traveled to the Hague in the Netherlands.
Contact us:
Conductor Marjasisko Varha
Tel: +358-9-2340 4496 / Email: marjasisko.varha(at)evl.fi OR naiskuoropihlaja(at)gmail.com
Address: Agronominkatu 5, 00790 Helsinki, Finland
Like us on Facebook by clicking the button below!